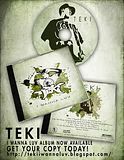 This young artist has a style all to himself, with his smooth, velvety tone with a Rnb feel with a twist of Island Reggae, This long awaited debut album is Solid from beginning to end with no ''fillers''
There is a full album review below by Mr. Ralph Misa, feel free to read it.
It hit the top #200 rnb soul album charts on iTunes, the highest was #39 All because of the support of the fans!!!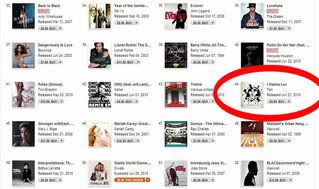 ALBUM REVIEW BY RALPH MISA
Now you know I love my music! I wanted to start reviewing music for fun and post some worthy purchases and not so worthy mentions! My music likes range in all genres from old school, hip hop, electro-pop, jazz, funk, r&b, country, alternative, and that's just to name a few. Music plays a big part in my life and sometimes inspires me creatively behind the camera lens!
Now for my first review!
The raspy but smooth tones of "TEKI" an R&B Artist from Salt Lake City, Utah! Who would have known that this kind of talent was waiting in the wings? I have 2 words for you: "FEEL GOOD". The album titled "I WANNA LUV" is a collection of songs about love, relationships, and the classic chase to be with a woman. Teki's voice is very reminiscent of John Legend and his lyrical style is not too far behind either. The fusion of his r&b style with a reggae twist in this album is what brings in the "COLOR" for me. With the type of crap music that is going on in R&B today, I have to say I was pleasantly surprised!
There is not one song that I like more than the either so here are MY PICKS that are getting heavy rotation!
"ALL" featuring Olaea - Harmonies are dope! Olaea's verse adds a nice soulful change up while Teki's keeps a smooth melodic tone. It must be the raspiness in Teki's voice that brings it all together for me. Lyrically its a playful song that brings that classic cat & mouse chase effect.
"SHUT IT DOWN" - A song with that you would bump with your "BOO". Reminds you of a time that you didn't care what was going on but it was just you and your girl and a funky smooth groove that you can take to the dance floor! Produced by K&Nela Music. Definite Summer Banga!
"TOGETHER 4 EVER" - You can totally tell Teki is going for it in this song. He is not afraid to be a GENTLEMAN... "for better or worse my heart stays true" - the bass lines are heavy hitting and the occasional piano riff reminds me of a those old western saloon pianos... A great blend.
"BOYFRIEND" - Another banger: Teki plays the GENTLEMEN and the girl is playing around on her boyfriend. Now how many times have seen that? LOL. This song is so smart. Teki plays the other side of the fence where he still maintains the gentlemen role and the girl is just persistent and playing on her boyfriend! *Cheeky Chick!*
Some may say he may even sound similar to J-Boog but trust me TEKI is far from a copy cat. He is definitely carving out his own lane. I can't remember the last time I let a whole album play in my car... i think it was Lauryn Hill and that was back in 98?
Teki's album is definitely bringing back the "ERA OF THE GENTLEMEN" where its not about exploiting women nor telling them to back it up. He speaks of LOVE and BEING A MAN that LOVES A WOMAN - the true essence of R&B.
The whole album is available on ITUNES! Go get your copy! It is definitely a "MUST BUY".
Until my next review... *whew* my fingers are tired!